Experience Subtle to Profound Results
The art of healing—using energetic coherence—has been practiced for thousands of years. Quantum physicists are now in agreement with ancient eastern cultures that everything in the universe is composed of pure energy vibrating at different frequencies. They have proven that "like energy attracts like energy" which is the basis for creating your reality. When your thoughts and emotions—which are all energy—vibrate incongruently, you attract a less than desirable reality. Changing your reality is as simple as aligning the vibratory frequency of your thoughts, feelings, behaviors, and habits to manifest positive changes in your life.
The following healing methods are distinct from trying to change your reality through setting goals, declaring intentions, inventing possibilities, and repeating positive affirmations. These healing methods actually get to the root cause of what is holding you back from having what you desire. They align your energy, frequency, and vibration such that you attract—or are attracted to—extraordinary outcomes in all areas of your life.
"If you want to know the secrets of the universe, think in terms of energy, frequency and vibration."
– Nikola Tesla
---
MIND/BODY REPATTERNING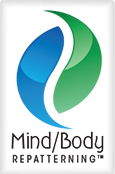 What is this method designed to do?
It is designed to clear limiting beliefs, sabotaging behaviors, and negative emotions that prevent you from having what you want in life. Much of what holds you back emanates from the subconscious belief you made up about an unmet need from a childhood incident that now interferes with your ability to create the happiness, abundance, fulfillment, self-expression, love, relationships, and health that you…
---
SPIRITUAL RESPONSE THERAPY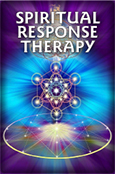 What is this method designed to do?
This method is a spiritual technology designed to research the subconscious mind and beyond-past lifetimes-to uncover the source of long-held patterns and imprinted programming that prevents your soul from healing itself and achieving its fullest potential in this lifetime. This method assumes that souls live many lifetimes and have experiences in past lifetimes that manifest as debilitating…
---
SOUL MEMORY DISCOVERY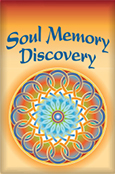 What is this method designed to do?
It is a graceful, spiritual process designed to help heal your spiritual, mental, emotional and physical bodies. It is rooted in sacred ritual that allows you to access, identify, and release soul memories that hold you back in this lifetime. It was also designed to obtain the information needed to better understand your purpose and to address self-sabotaging life patterns, as well as connect to the world with greater…
---
INDIGO SPIRITUAL HEALING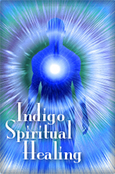 What is this method designed to do?
It is designed exclusively to help adult Indigos remember the truth of who they are—their unique and ultimate essence—and reclaim their soul's power, purpose, and divine mission to usher in the new energy of light, integrity, and peace on Earth.
The term, Indigo, comes from the aura color that surrounds…
---
GRIGORI GRABOVOI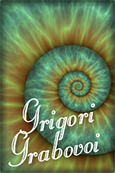 What is this method designed to do?
This method is where quantum physics meets the spirit world. It is designed to change your world through the spoken word by accessing the inter-connectedness of your soul, mind, consciousness, and the Creator. Ultimately, it will enable you to bring about a new reality of health and harmony and allow healing and transformation into your life. With over 50 healing processes from which to choose, you will…