Universal Law of Belief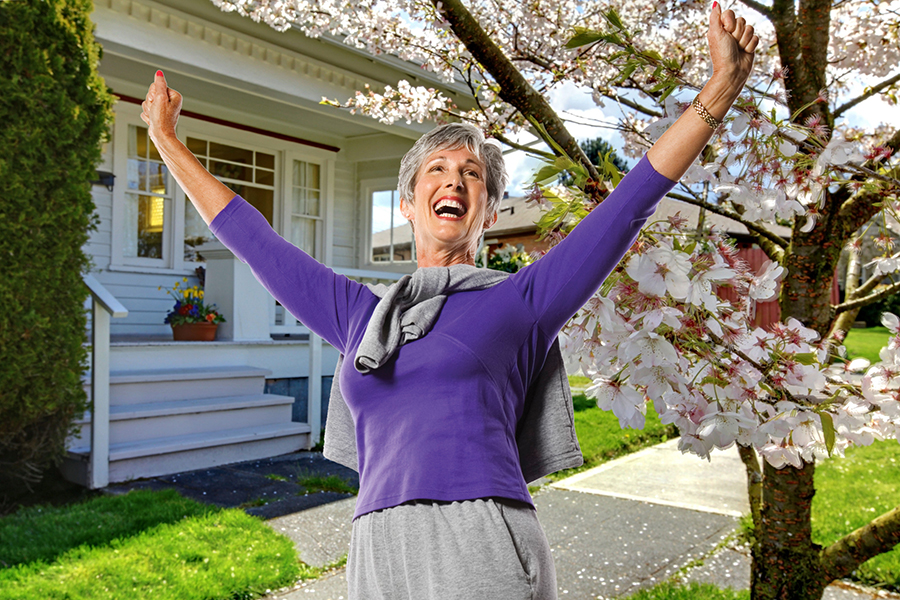 When the future you declare comes true…
Marsha, a middle-aged, divorcee, was unexpectedly laid off from a job she truly loved. She called her daughter to inform her what had happened and shared her despair and bleak outlook for the future. Nothing seemed to cheer her up, so Marsha made an appointment for a Mind/Body Repatterning session to find some peace.
Several days after her first session she decided that instead of making plans to look for another suitable job in Phoenix, it would be the perfect time to relocate to Seattle to be closer to her daughter and newborn grandson.
The following week in her second session, she excitedly revealed her plans and expressed a desire to live in a house instead of an apartment even though she knew the cost of housing was beyond her means. The house she envisioned would be located near her daughter. It would have charm and character, a front porch, a big picture window looking out at her Japanese cherry trees that burst into bloom in the spring.
For two weeks she visualized her perfect home in Seattle but before she had an opportunity to discuss her grand idea with her daughter, her daughter and son-in-law called to say that a lovely, little house in their neighborhood was for sale. They asked whether Marsha would consider moving to Seattle and co-owning it with them so she would have a place to live close by. She accepted and is living her dream.